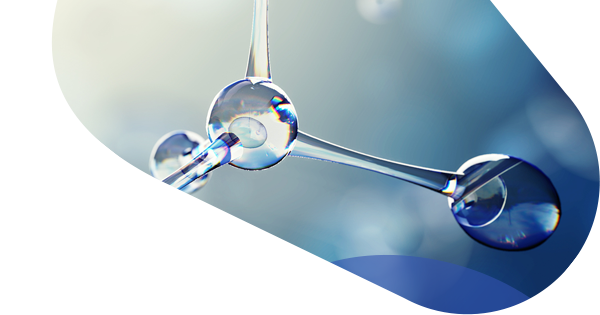 INTRODUCTION
Focus on two main therapeutics, Ophthalmology and Surgical arena of skin surface wounds, while selectively pursue therapeutics in Neurology, Oncology and Orthopaedics
Essex Bio-Technology is a bio-pharmaceutical company that develops, manufactures and commercialises genetically engineered therapeutic rb-bFGF (FGF-2), having six commercialized biologics marketed in China since 1998.

The products of the Company are principally prescribed for the treatment of wounds healing and diseases in Ophthalmology & Dermatology, which are marketed and sold through approximately 8,880 hospitals and managed directly by its 43 regional sales offices in China.

Leveraging on its in-house R&D platform in growth factor and antibody, the Company maintains a pipeline of projects in various clinical stages, covering a wide range of fields of indication.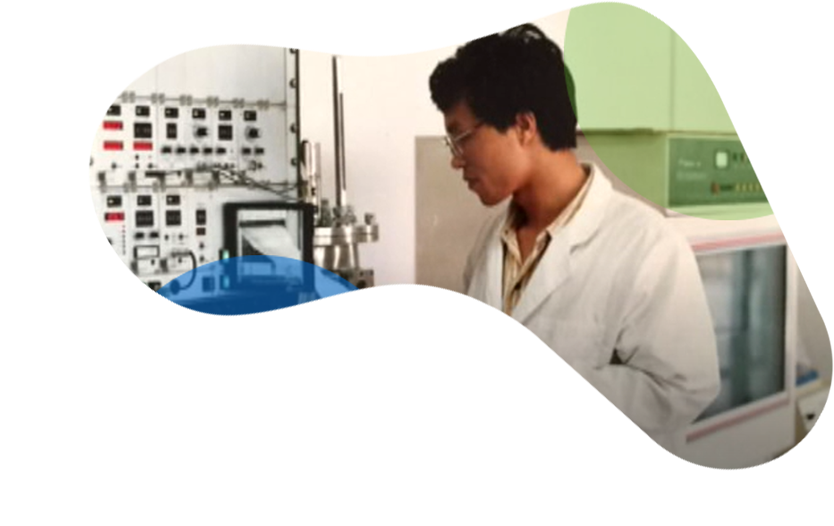 1990-2000
1990
R&D team established
1996
Production plants established
1998
1st rb-bFGF surgical product Beifuji launched in China
1999
1st rb-bFGF ophthalmic product Beifushu Eye Drops launched in China
2001-2010
2001
Listed on GEM of HKEx
2003
Own sales network in China established
2005
2nd generation rb-bFGF products launched in China
2006
Achieving promising sales, Beifushu became a well-known Rx ophthalmic brand in China
2010
Company's sales and distribution network enlarged to approximately 1,300 hospitals, managed directly by its 23 regional sales offices in China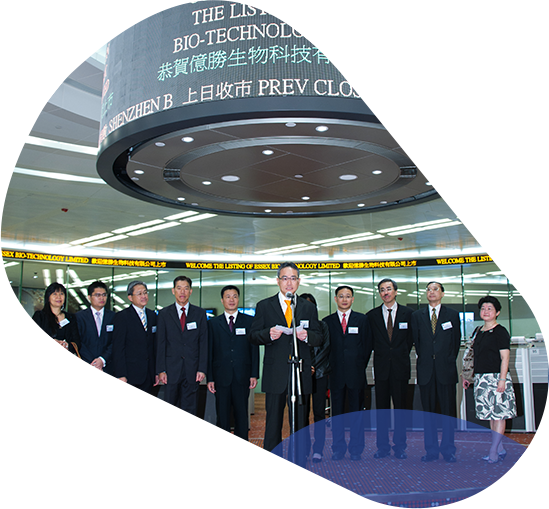 2011-now
2011
Listed on Main Board of HKEx ,stock code: 1061.HK
2014
Entered into the Import and Service Agreement with Pfizer
2014
New production plant put into operation
2015
Initiated Enrichment Programme to leverage external innovation
2016
Received a convertible loan of HK$150 million from the International Finance Corporation (IFC) of the World Bank Group
2018
Three single-dose eye drops obtained approval from NMPA for comercialisation
2019
First global clinical program (VISTA-1) initiated in U.S.
2019
3rd generation of rb-bFGF Eye Drops approved for commercialisation in China
2020
The second production plant FUTURE ONE started construction
2020
Overseas Research Centre: U.S Centre opened
CONTACT US
Head Office
in Hong Kong
Address
Room 2818, China Merchants Tower, Shun Tak Centre, 168-200 Connaught Road Central, Hong Kong SAR, China
Headquarter
in Zhuhai
Address
No.88, Keji 6th Road, Hi-Tech Zone, Zhuhai, Guangdong, China