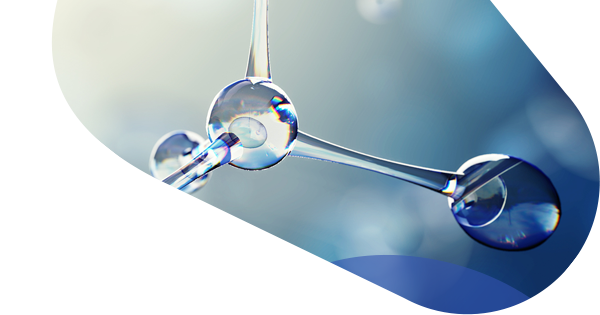 INTRODUCTION
Focus on two main therapeutics, Ophthalmology and Surgical arena of skin surface wounds, while selectively pursue therapeutics in Neurology, Oncology and Orthopaedics
Essex Bio-Technology is a bio-pharmaceutical company that develops, manufactures and commercialises genetically engineered therapeutic rb-bFGF (FGF-2), having six commercialized biologics marketed in China since 1998.

Additionally, it has a portfolio of commercialised products of preservative-free unit-dose eye drops and Shilishun(適麗順®)(Iodized Lecithin Capsules) etc.. The products of the Company are principally prescribed for the treatment of wounds healing and diseases in Ophthalmology and Dermatology, which are marketed and sold through approximately 10,500 hospitals and managed directly by its 43 regional sales offices in China.

Leveraging on its in-house R&D platform in growth factor and antibody, the Company maintains a pipeline of projects in various clinical stages, covering a wide range of fields of indication.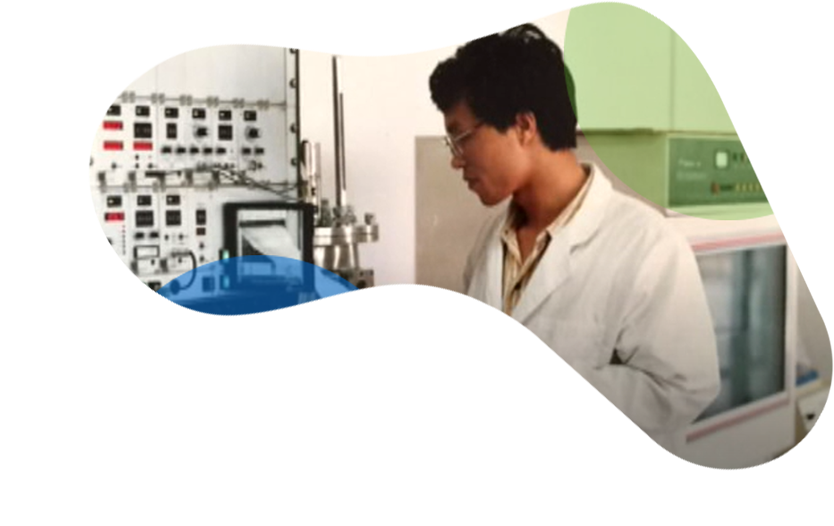 1990-2000
1990
R&D team established, started the research and development of rb-bFGF
1996
Established rb-bFGF API and preparation production plant
1998
1st rb-bFGF surgical product Beifuji launched in China
1999
1st rb-bFGF ophthalmic product Beifushu Eye Drops launched in China
2001-2010
2001
Listed on GEM of HKEx
2003
Own sales network in China established
2005
2nd generation rb-bFGF products:Beifuxin Gel and Beifushu Eye Gel launched in China
2006
Beifushu became a well-known Rx ophthalmic brand in China and entered the forefront of China's ophthalmic prescription drug sales
2010
Company's sales and distribution network enlarged to approximately 1,300 hospitals, managed directly by its 23 regional sales offices in China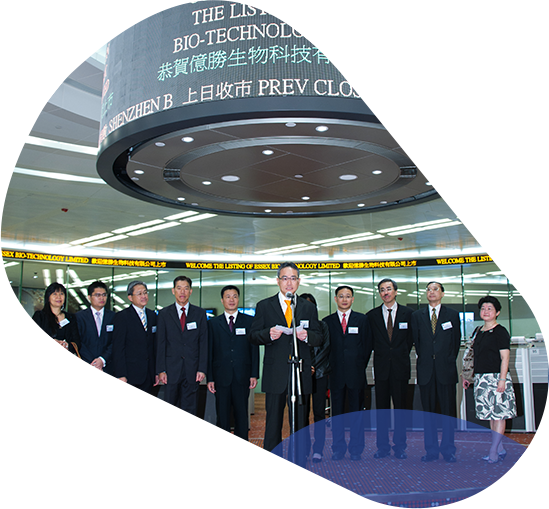 2011-now
2011
Listed on Main Board of HKEx ,stock code: 1061.HK
2014
New production plant put into operation
2015
Initiated Enrichment Programme to leverage external innovation
2016
Received a convertible loan of HK$150 million from the International Finance Corporation (IFC) of the World Bank Group
2018
Three Unit-dose eye drops obtained approval from NMPA for comercialisation
2019
First global clinical program (VISTA-1) initiated in U.S.
2019
3rd generation of rb-bFGF Eye Drops approved for commercialisation in China and entered National Major Scientific and Technological Special Project for"Significant New Drugs Development"
2020
The second production plant FUTURE ONE started construction
2020
First Overseas Research Centre: U.S Boston Centre opened
2021
Positive outcome of VISTA-2
2021
Preservative-free Unit-dose Moxifloxacin Hydrochloride Eye Drops Obtained Approval from NMPA for Commercialisation in China
CONTACT US
Head Office
in Hong Kong
Address
Room 2818, China Merchants Tower, Shun Tak Centre, 168-200 Connaught Road Central, Hong Kong SAR, China
Headquarter
in Zhuhai
Address
No.88, Keji 6th Road, Hi-Tech Zone, Zhuhai, Guangdong, China