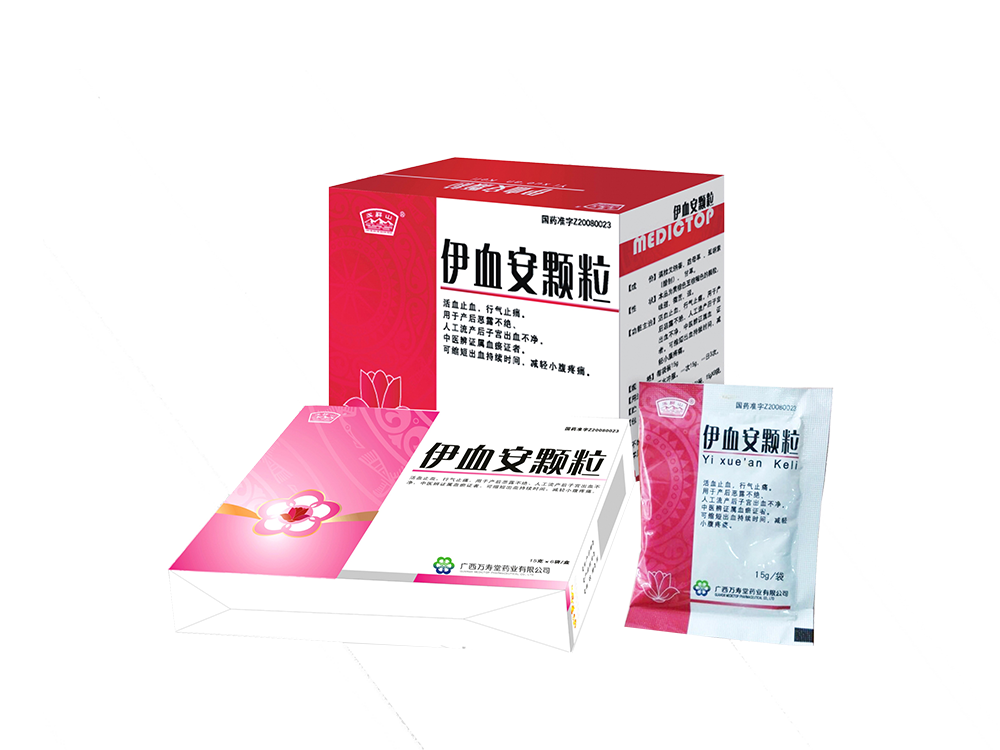 Information is solely for medical professionals
Yi Xue An Granules
/
Specification 15g*9 bags/box and 15g×6 bags/box
Yi Xue An Granules are category III TCM new drug researched and developed by Guangxi Medictop according to the TCM theory and clinical experiences on the basis of folk prescriptions for the treatment of various gynecological syndromes of blood stasis in Zhuang nationality. The drug owns independent intellectual property rights and a patent for the invention of formula for 20 years.
Features
The formula is unique and simple; the principal drug blumea riparia is a rare medicinal herb grown in Guangxi and Yunan regions
The product has unique effect on uterine contraction and hemostasis and it can generally restore the uterus and ovaries
Unique analgesic effect
It is safe for lactating women
Application
It is a product good for promoting blood circulation to arrest bleeding. It is indicated for postpartum lochiorrhea and bleeding or spotting of uterus after induced abortion and blood stasis according to TCM syndrome differentiation. It can shorten the duration of bleeding and relieve abdominal pain.